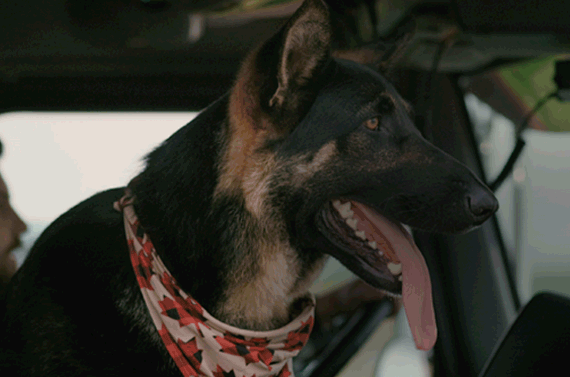 Canada 150 with Co-op
June 29, 2017
It doesn't get much more Canadian than The Littlest Hobo, and it doesn't get much more Canadian than Co-op.
Anyone who grew up in Canada in the three-TV-channel era will be instantly transported back to their youth upon hearing the first few bars of the theme song from the classic show about the helpful travelling dog.
This is why Co-op chose to create a television commercial to celebrate Canada's 150th that uses this iconic theme song and pays homage to the series.
"It's just a really great song that so many Canadians have a nostalgic connection to," said Carey Tufts, Director of Marketing & Communications for Federated Co-operatives Limited (FCL).
"The lyrics are in perfect sync with Co-op's dedication to service and its commitment to Western Canadian communities so we were honoured and excited when we learned we would be able to license the song to commemorate Canada's 150th."

In the summer of 2016, FCL and production partner Studio10 reached out to Terry Bush, the musician who composed the theme song along with lyricist John Crossen in 1978, and were thrilled when Mr. Bush agreed the song would be a good fit for Co-op.
On the success of the theme song, Bush says, "I never ever expected the responses I have received over the years. John and I are very proud of the song…I liked it when we wrote it and still do."
Co-op's commercial, which sports a dog, a friend and a cross-country truck driver, will start airing on July 1 in movie theatres, on TV and on several digital channels across Western Canada.
Please share! Feel free to pass this video along to friends and family.
Happy 150th Birthday Canada from Co-op!