We fuel
---
FCL's operates in upstream and downstream energy sectors by exploring and developing oil resources with a focus on refining, distributing and marketing fuels and lubricants for the Co-operative Retailing System (CRS).
Co-op Refinery Complex
---
An FCL subsidiary, the Co-op Refinery Complex (CRC) has manufactured and supplied petroleum products to local co-operatives since 1935. The CRC's total capacity is 130,000 barrels per operating day.
Gas & Diesel
---
All Co-op gas is Top Tier certified, a premium standard backed by a consortium of automakers. Co-op gas aids in deposit removal, restores fuel mileage and engine performance while reducing harmful emissions. Regular and mid-grade gasolines are premium blends and may contain up to 10 per cent ethanol (E10).
Co-op diesel fuel is formulated in both summer and winter grades. Available at select locations, Co-op Premium Diesel provides additional benefits over regular blended grades. Regular and Co-op Premium Diesel fuels may contain up to five per cent biodiesel (B5) to meet government mandates. Biodiesel allows for a reduction in tail-pipe emissions and reduced greenhouse gas production. Learn more at www.fuel.crs »
Co-op offers petroleum products and services for the commercial and transportation industry at competitive prices. Refueling is convenient with more than 350 cardlock locations and over 500 Co-op and independent Tempo gas bars across Western Canada. Fuel can be ordered in bulk and delivered. Apply for a commercial account »
Propane
---
Co-op can supply and service all of your propane needs for your home or cottage or any agricultural, commercial or industrial business. Co-op's experienced and licensed gas fitters can help install or service tanks and equipment. Bulk propane can also be delivered to you.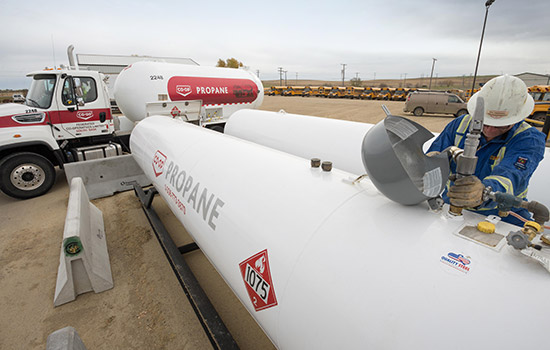 Lubricants
---
FCL has been manufacturing and distributing lubricants in Western Canada for over 50 years. FCL offers a wide selection of products designed to service the agricultural, forestry, commercial and automotive markets.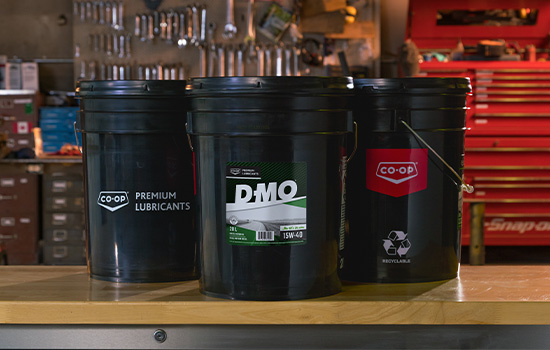 Crude Oil
---
FCL is active in all aspects of the crude oil business, including exploration, development and operation of crude oil resources in Western Canada. FCL's involvement in upstream production complements the other downstream oil refining and petroleum marketing business lines. The majority of assets are in southern Saskatchewan.
Brands
---
SONIC® and CO-OP® D-MO® brand lubricants are manufactured, blended and packaged through the Co-op Refinery Complex in Regina, Sask.