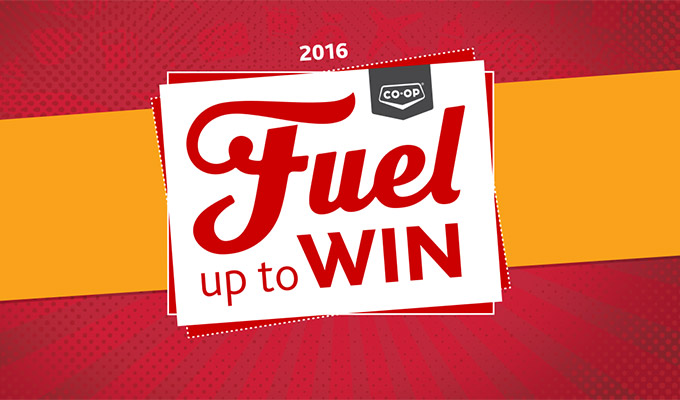 Major Fuel Up to Win prizes still available
April 21, 2016
While today is your last day to earn Fuel Up to Win game tickets, the winning isn't over yet.
Several guaranteed prizes are still available in this year's contest, which closes April 21, 2016. They include a Montreal Grand Prix getaway and home renovation package, so check your game tickets for duplicates. Double Up Sweepstakes entries must be postmarked by April 30, 2016.
To date, more than 150 prizes have been won by Co-op members and customers across Western Canada, including Jeffrey Allen of Unity, Sask., who took home the $100,000 grand prize.
Stay tuned for updates about the remaining prizes, as one Co-op customer will win a 2016 Ford F150 XLT in this year's Online Game.
Full details about this year's contest, including prizes and winners, are available at fueluptowin.ca.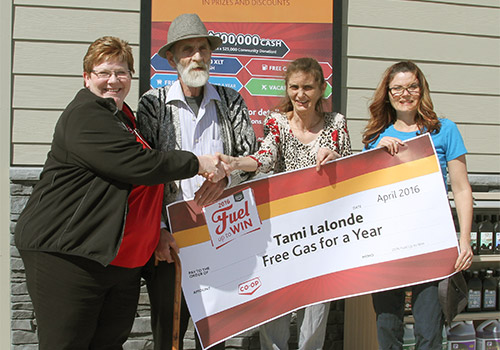 Tami Lalonde, a customer at Borderland Co-op in Moosomin, Sask., won free gas for a year in the 2016 Fuel Up to Win contest.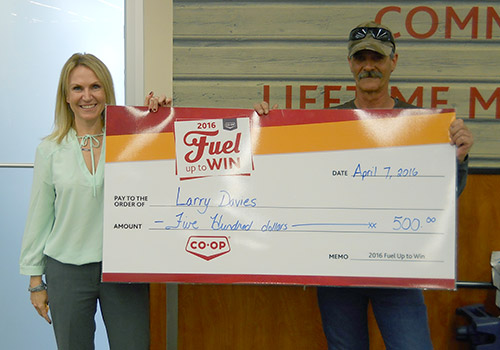 Larry Davies of Medicine Hat, Alta., won $500 in free fuel.