Reflecting on one year of COVID-19
March 19, 2021
A year ago, COVID-19 was something most of us had only heard about in news stories from other countries. We went about our regular lives: going to work, taking our kids to their activities and enjoying getaways from the cold of winter.
That changed dramatically in March 2020 as a global pandemic was declared and cases started impacting Western Canadians. Those of us working in offices at Federated Co-operatives Limited (FCL) shared a sense of shock and disbelief as many of us packed up our computers for what many assumed would be a few weeks of remote work. Those who couldn't work offsite were equally in as impacted while their working protocols to stay safe and healthy changed. None of us predicted that one year later our new way of working would extend for so long.

What we've learned during the pandemic

FCL took quick action to support team members and make sure their health and safety was protected. We adapted our operations so we could continue to supply our members: over 160 local Co-ops serving 620 communities across Western Canada. These Co-ops kept their communities supplied with essential items like food, fuel and medications in a time when those items were hard to access.
Reflecting on the challenges and changes we faced over the past year, we've taken away some lessons that have impacted our perspective and the way we do business.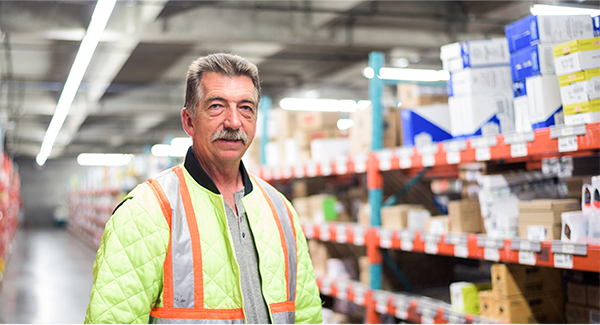 1. Proactive planning pays

Safety is a priority at FCL. When the pandemic was declared, our teams immediately took action to ensure we had measures in place to operate safely. Many of these measures, such as an emergency response system, were already in place, but others were new. Thankfully the systems we had in place could be adapted quickly. As a supplier of essential products, we needed to maintain consistent delivery to communities across Western Canada.

At the Co-op Refinery Complex (CRC), an existing infectious disease response plan was used as a starting point to quickly adjust operations and make sure our teams were safe.

Over the past year, the CRC has worked closely with the Saskatchewan Health Authority to make sure our safety measures are meeting or exceeding their expectations. Adapting to these measures has given us an opportunity to look at how we could work differently to keep our teams safe now and into the future.

While these measures were important on their own merits, it was equally important that our teams understood why these changes were being put in place. Communicating openly and frequently with our team members resulted in high adoption to these changes and a good COVID-19 safety record at the refinery.

It's difficult to say what would have happened had we not had systems in place to help us respond to emergencies, but we saw incredible value in the investments we made in them. And these lessons we've learned will help us as we prepare for spring turnaround at the refinery.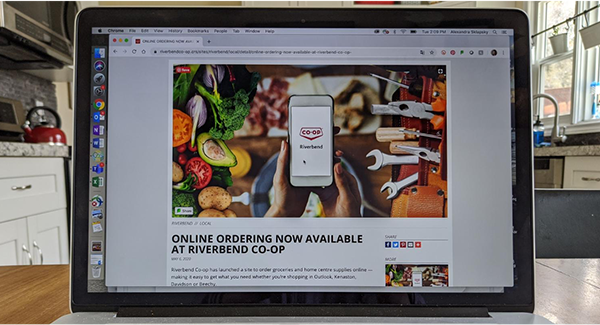 2. We need to match the pace of customers' changing needs

Customers' expectations changed as the pandemic progressed. While local Co-ops quickly adapted their operations to keep employees and customers safe, the need for contactless shopping options became clear.

Recognizing this need, FCL quickly adapted and refocused its efforts on flexible options for Co-ops and their communities.

"While we were already beginning to set up local Co-ops to offer online grocery shopping, we had to make a big shift in our plans and approach to quickly enable more Co-ops to safely serve their customers and communities," said Ron Healey, Vice-President of Ag and Consumer Business. "This really helped Co-ops to meet the changing needs of their communities by offering options for contactless shopping."

Now, more than 50 Co-op stores have online and contactless shopping options. Customers are excited about these flexible shopping options and Co-ops continue to see growth in these digital shopping areas.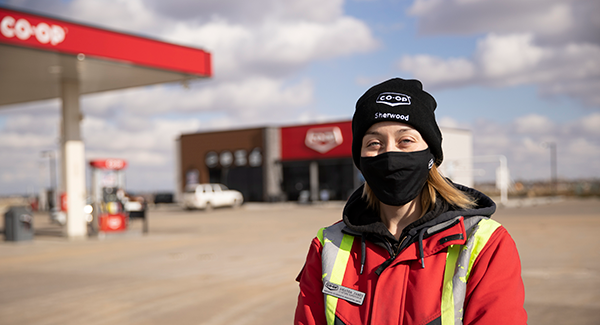 3. If your community trusts you, they'll stick with you

Co-ops are truly local, businesses established by their members to serve their communities. Co-ops are closely connected and aligned to the needs of their members and owners because they are part of the communities they serve.

Quickly adapting to the pandemic demonstrated that Co-ops understood the needs of their local members and customers. These actions allowed Co-ops to build on the trust they had already established, and it showed in tangible ways, including increased food store sales even beyond what competitors saw.

"When it mattered the most, Co-ops were the preferred option for food shoppers," said Ron Welke, Associate Vice-President of Food. "While food sales across Western Canada grew in 2020, Co-ops experienced this growth at a higher rate than their large competitors, demonstrating the trust consumers have in their local Co-ops."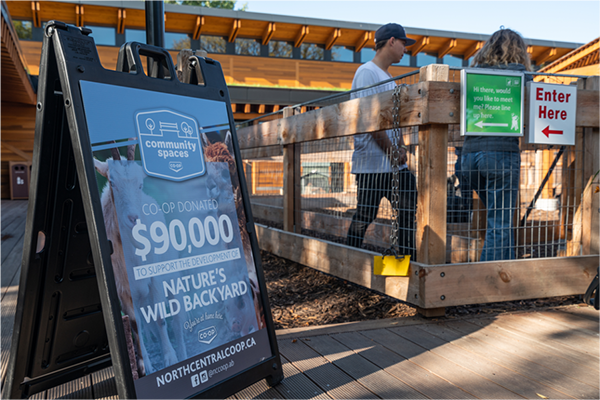 4. Community is everything

Although each of us has been asked to stay safe by staying apart, coming together as a community has always been and will continue to be at the heart of Co-op. Over the past year, the need for community support has been more apparent than ever. FCL responded by donating over $8 million to support our communities, despite a challenging financial year.

We also looked at new ways to help local Co-ops give back in their communities in response to the pandemic. In 2020, FCL and local Co-ops launched Co-op Helps, a new community initiative that supports individuals who went above and beyond during the pandemic and financial support to food banks across Western Canada.  

Local Co-ops have built relationships with community members partners over decades. When the call for support came from their communities, local Co-ops answered. That's what neighbours do. That's what Co-ops do. After all, We Are Co-op.