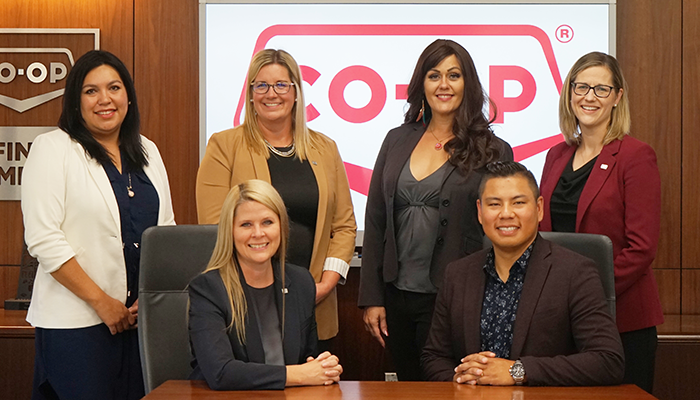 FCL enters into a new Indigenous partnership
August 23, 2022
Federated Co-operatives Limited (FCL) is committed to its journey toward truth and reconciliation. Since 2017, the organization has taken steps to better understand the history of residential schools in Canada and to provide educational opportunities for its team members.
Today, FCL has furthered that commitment by entering into a three-year Indigenous HR Strategy with FHQ Developments and Tokata HR Solutions.
"FCL is committed to having a more diverse, inclusive and representative workforce with qualified Indigenous employees in our organization," said Heather Ryan, FCL CEO. "This partnership will support our planning and recruitment over time, helping us build a team that is representative of the communities where we operate."
The newfound partnership will play a critical role in building and sourcing Indigenous talent to meet FCL's short-, medium- and long-term business needs. Key strategic objectives of the Indigenous HR Strategy will include:
Focusing on being an employer of choice for Indigenous Peoples.
Having a workforce that matches the demographics of Western Canada, leading to employees who are better able to understand the needs of customers and, as a result, meet and exceed business objectives. ·
Implementing strategies that result in an engaged Indigenous workforce.
FCL will work closely with Tokata HR Solutions in the coming months to build out this partnership, understand opportunities within FCL and across the CRS and make connections with organizations and post-secondary institutions to help support recruitment efforts.