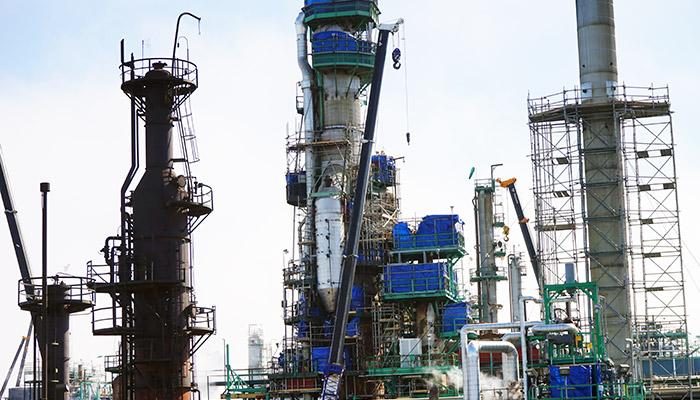 2021 Turnaround: An investment in safety and the local economy
March 29, 2021
The Co-op Refinery Complex's (CRC) 2021 Turnaround officially begins March 30 and is expected to run until early June.
Those of you unfamiliar with refinery maintenance may be asking yourself, "What exactly is Turnaround?" The answer is simple.
Periodically, refineries like the CRC need to perform preventive maintenance, renovations and upgrades. During this time, equipment is taken off stream for safety maintenance and upgrades. This time and investment allows us to continue safe and reliable operations.

Investing in our local economy

Each year, our Turnaround is one of the most important annual economic events in Regina. Our 2021 Turnaround represents an investment of more than $80 million in the safety and reliability of our refinery. The project will also create 1,700 additional temporary jobs and benefit our local economy. This is something we are very proud of as an organization. We recognize our role as an economic engine for Regina and area, the Province of Saskatchewan and all of Western Canada.

An unwavering commitment to safety

As always, the success of our Turnaround is ultimately tied to our safety performance.
Similar to previous years, we continue to emphasize the importance of planning and executing the project safely, while ensuring work is done to the highest standard. It's a time of heightened awareness and detailed planning. This includes:
Performing safety critical maintenance and removing/reducing process hazard/risk
Meeting regulatory (codes and standards) requirements
Conducting equipment integrity inspections and repairing/replacing malfunctioning equipment
Completing equipment replacements, upgrades and preventative maintenance programs
Changing catalyst to maintain operational targets
Safety will always be an important part of our operation and how we choose to do business. It's our collective responsibility as workers, support staff and contractors to keep our site and our community safe. As such, we're committed to working closely with our people, partners and local community to ensure that safety remains our top priority.
COVID-19 safety: Taking steps to keep our people safe
At the CRC, we have a vested interest in the health and safety of our people.
In consultation with our company physician and the Saskatchewan Health Authority, we have worked hard to implement the necessary requirements to ensure we protect our employees, contractors and neighbours during these uncertain times.
Over the past year, the CRC has successfully mitigated the spread of COVID-19 on site. As a team, we will build on those efforts by working together to ensure we keep everyone safe – during Turnaround and well into the future.

2021 Turnaround Facts
An investment of more than $80 million
There will be 2,500 employees on site during peak times, including 1,700 additional skilled trades personnel.
An estimated 600,000 person hours will be required to complete the project.
Approximately 35 cranes will be used.
Work will be performed on hundreds of pieces of equipment.