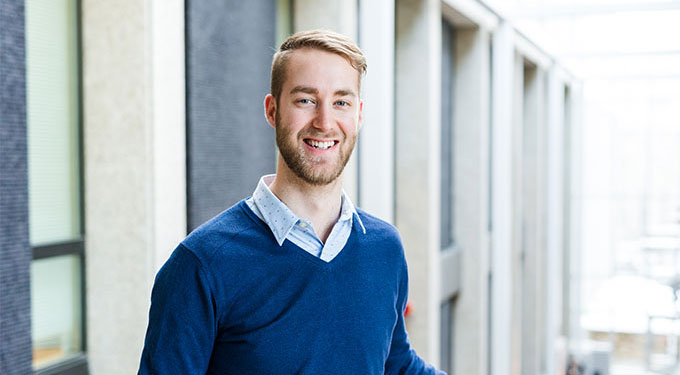 Morgan Arnelien
Carwash Program Co-ordinator
May 27, 2016
---
From co-operative education to a new career, Morgan Arnelien found an engaging and fast-paced environment in FCL's Energy Business Unit.
Why did you select FCL for your co-operative education placement?
FCL is one of Saskatchewan's largest organizations and has a positive reputation at the University of Saskatchewan. I heard awesome things about the company around school. Through my co-operative education at FCL, I was able to connect real world experience with what I was learning in class.
What makes FCL different from your previous work experiences?
I feel like I can make a difference. Decisions that I make and actions I take are reflected at the store level. It's very rewarding to see that I can help positively impact retails' performance.
How do FCL and colleagues support you?
There's tons of support from everyone — from managers to peers — which is huge. I feel comfortable to ask any of my peers a question. They'll always help. I'm generally new in my role. It's been a learning curve and everyone has been awesome to help me.