FCL wins national marketing award for Made by Us campaign
May 29, 2019
FCL Wins National Marketing Award for Made by Us Campaign
Federated Co-operatives Limited (FCL) has been recognized for a marketing campaign that features high-quality, Canadian-made CO-OP®-brand products.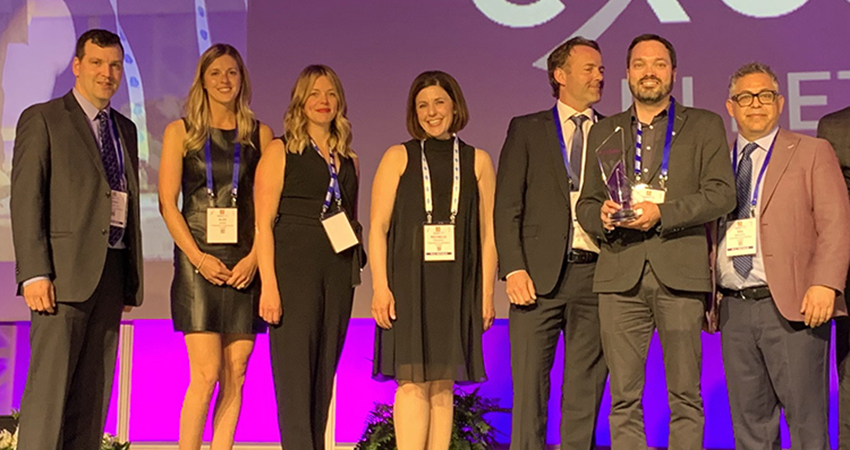 FCL was one of two winners of the Retail Marketing Award for our Made by Us campaign at the Retail Council of Canada's Excellence in Retailing Awards (ERA), which were presented in Toronto on May 28. The awards recognize achievement in the Canadian retail industry in 11 categories. FCL is in good company with Ikea, Walmart, Best Buy and Canadian Tire being among the other winners this year.
"We are thrilled and honoured to be recognized for the Made by Us campaign," said Carey Tufts, Director of Marketing and Communications for FCL. "This is a win not just for marketing, but for the entire Co-operative Retailing System, from the FCL product development teams to the Co-op Refinery Complex team to the local co-operatives that bring these fantastic products to members across Western Canada."
The Made by Us campaign provides the opportunity to put a spotlight on the people and places that help produce the high-quality store-brand products – most of which are made in Western Canada – available at CO-OP Food Stores, Gas Bars and Cardlock locations.
The campaign originally launched in 2017, featuring CO-OP GOLD PURE® Potato Chips, Sorbetto and Juices as well as TOP TIER® Gasoline produced at the Co-op Refinery Complex. Because of its success, the campaign expanded in 2018 to include CO-OP GOLD Cookies, CO-OP IMAGINE Paint Brushes, CO-OP GOLD PURE Jam and Co-operative Coffee.
The campaign included 30-second videos on television, in theatres and online as well as billboards, in-store materials and other print and digital media across Western Canada.
"Retailers in Canada are motivated by the challenge of change. They are constantly innovating and proving their winning creativity," said Diane J. Brisebois, President and CEO of Retail Council of Canada, in a release. "The year's ERA recipients have demonstrated ingenuity and steadfast commitment to superior customer service, progressive business solutions, and operational leadership."
FCL was also a finalist in the retail marketing category for its Invested in Your Legacy campaign and in the philanthropic leadership category for Fuel Good Day. Last year, FCL won the award for philanthropic leadership for the Co-op Community Spaces Program.