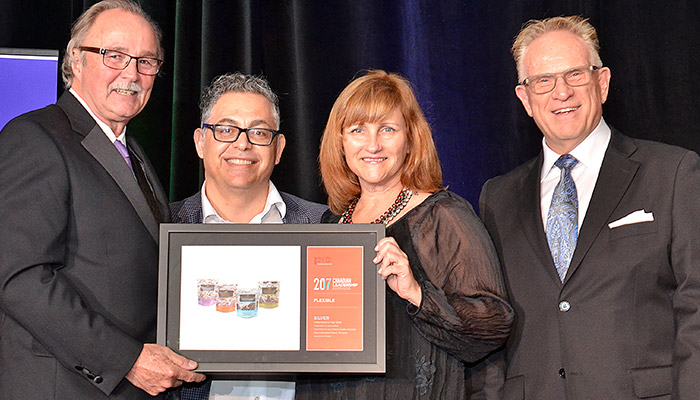 Chocolate package receives design award
May 10, 2017
Federated Co-operatives Limited (FCL) is celebrating another win for product design at the 2017 PAC Canadian Leadership Awards.
New CO-OP® GOLD chocolate – including chocolate buttercrunch toffee and bark – received a silver rating in the flexible packaging category.
"It's significant to be recognized by the industry alongside other large Canadian and international brands," said Sav Bellissimo, Store Brands Manager at FCL.
The Packaging Consortium (PAC) awards recognize excellence in packaging, branding, graphic design and sustainability from around the world. The Canadian competition is a bi-annual event with more categories dedicated to packaging compared to the organization's annual Global Leadership Awards.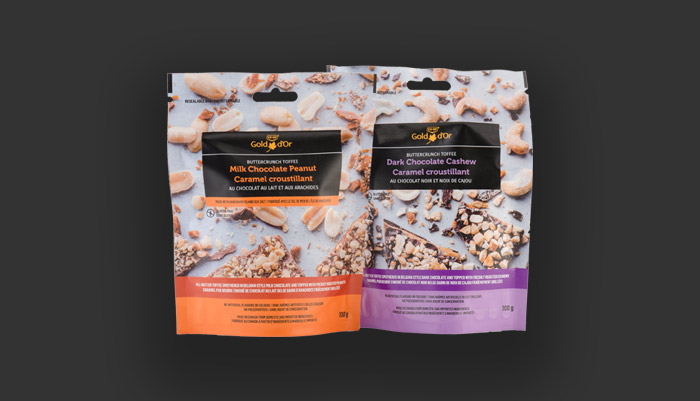 "Our packaging showcases the sophistication and quality of our products, ultimately gaining consumer attention," said Bellissimo. "Perception of our brand has improved since bringing packaging design in-house."
Bellissimo credits the collaboration between the Store Brands Team in the Food Department and creative team in the Marketing and Communications Department for this success.
FCL received a gold rating at the 2016 PAC Global Leadership Awards in the new food and beverage brand category for CO-OP GOLD PURE® Organic Frozen Vegetables.
Other major brands receiving awards for brand marketing and packaging in 2017 include Kellogg Canada, Maple Leaf Foods, General Mills, Campbell's and Coca-Cola.