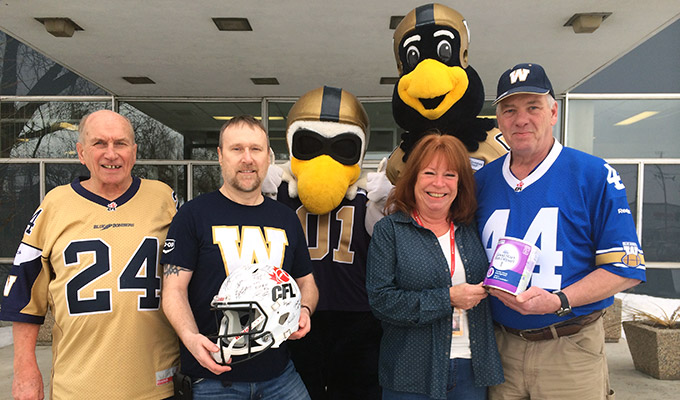 Employees supporting their communities
September 12, 2016
FCL's Community Investment Fund supports community programs and organizations that matter to our employees. This fund is administered by employee-led committees in Calgary, Edmonton, Saskatoon, Regina and Winnipeg.
Eric Muehleisen, a warehouse supervisor in FCL's Winnipeg Region, is one of seven members of the local committee who evaluates incoming requests.
"We receive an overwhelming response from organizations that we've helped," Muehleisen said. "It helps them out so much. I love it, it's a great program."
Each committee directs local giving based on results from an annual employee survey. For Winnipeg, that means funding will go to organizations involving Federated Co-operatives Limited health, youth, animal protection and environmental causes. In the past year, Muehleisen said they've helped organizations such as Before the Bridge Senior K9 Rescue, ArtsJunktion mb and L'Arche Winnipeg – which creates homes and vocations for people with intellectual disabilities.
"It develops a sense of pride," Muehleisen said. "Employees respond to the survey. They read the bulletin board and are proud of the donations the committee is making."
The Community Investment Fund is becoming part of FCL's work culture, which is creating new partnerships. For example, FCL's Winnipeg warehouse now donates dog food to Save a Dog Network after the organization applied for the Community Investment Fund.
"It's our responsibility," said Muehleisen. "We have to support the people who support us. That's what differentiates us from other companies…. We're part of your community."
Charitable and non-profit organizations can apply for support from FCL's Community Investment Fund at wecare.coop.