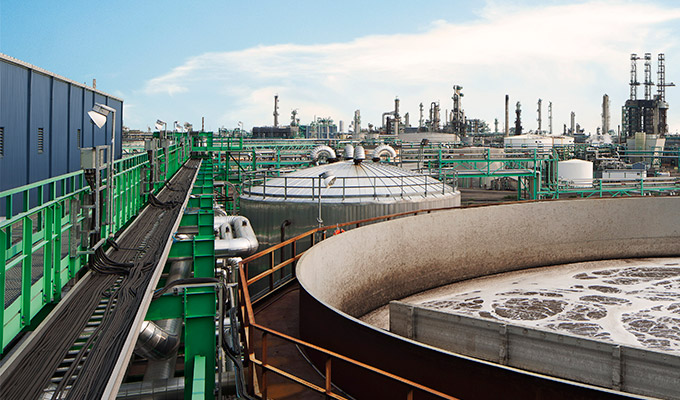 Co-op Refinery Complex and GE put innovative technology to work
August 22, 2016
A partnership with General Electric (GE) helped the Co-op Refinery Complex (CRC) build a ground-breaking water recycling system.
The Wastewater Improvement Project (WIP), which entered the commissioning phase in May, is one of the innovative projects highlighted in the latest update from GE Reports.
"Looking further ahead, the Co-op Refinery Complex's investment in water recycling stands as an example to the refining industry of new, more sustainable ways to manage water in their operations," stated the report.
The WIP uses technology from GE that enables the CRC to clean and recycle 100 per cent of its wastewater. The leading-edge process significantly decreases volatile organic compound (VOC) emissions and nuisance odours from the refinery and reduces its reliance on freshwater resources.
"Water is a precious resource and our Wastewater Improvement Project allows us to be efficient and sustainable by recovering every drop of water. With GE's technology, the Co-op Refinery Complex will clean and recycle all of its wastewater in a socially responsible and environmentally sound way to conserve water for Regina and the entire province of Saskatchewan," said Gil Le Dressay, Vice-President Refinery Operations with Federated Co-operatives Limited.