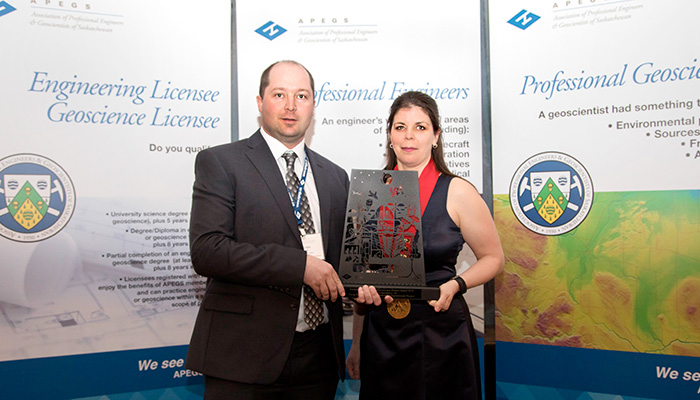 CRC project is exceptional in engineering
May 7, 2018
The Co-op Refinery Complex' (CRC) received another award over the weekend relating to the work it has accomplished with its Wastewater Improvement Project.
The Association of Professional Engineers and Geoscientists of Saskatchewan presented the Exceptional Engineering and Geoscience Project Award to the CRC at its 88th Annual Meeting in Saskatoon.
Founded in 2001, the award recognizes efforts of an individual or team of engineers/geoscientists, predominately of Saskatchewan-based professionals, that have been deemed to be of great significance.
The CRC requires a lot of water to operate. With an expansion completed in 2013, the CRC launched the $200 million environmental mega-project in order to reduce its reliance on raw water from the City of Regina aquifer.
The project uses industry-leading technology that allows it to clean and recycle 100 per cent of the CRC's wastewater, reducing its need for freshwater by about 28 per cent.
The project also decreases volatile organic compound emissions from wastewater ponds, reducing the associated nuisance odours.
In 2017, the Wastewater Improvement Project was named Industrial Water Project of the Year at the Global Water Awards in Madrid, Spain, and the National Water Wise Award from the Canadian Institute of Plumbing and Heating.