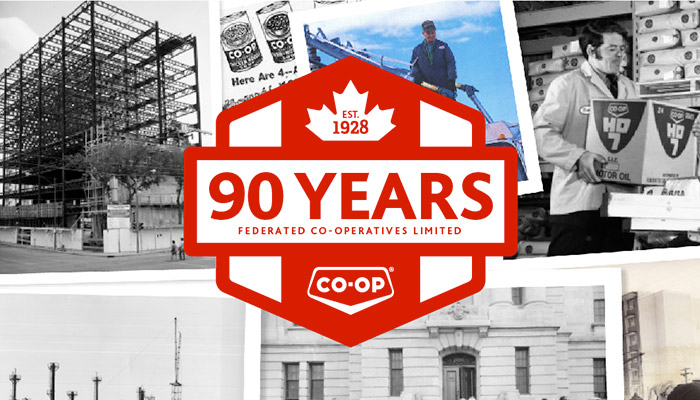 Featured
Celebrating 90 years
---
July 30, 2018
FCL's progression from its early beginnings to where it is 90 years later has not been a straight line. However, the principles on which it was founded remain the same.
Read More
Latest Articles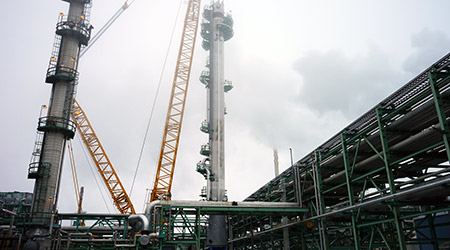 December 5, 2018
The Co-op Refinery Complex (CRC) installed a significant new piece of equipment on Nov. 29, which will be the tallest vessel and one of the tallest structures on site.
CRC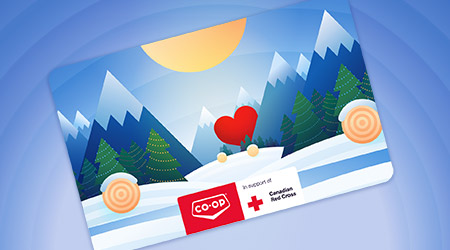 November 6, 2018
New holiday-inspired gift cards launched today will help support local emergency relief efforts in communities across Western Canada.
Sustainability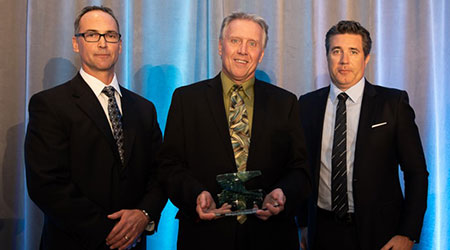 October 30, 2018
FCL has received recognition for the significant improvements it has made to its safety record at its Winnipeg Distribution Centre.
Corporate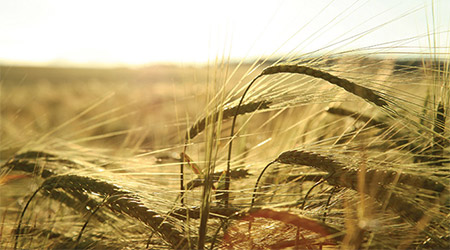 October 18, 2018
An expanded delivery fleet is helping Co-op respond to record-high demands for propane from agricultural producers.
Agro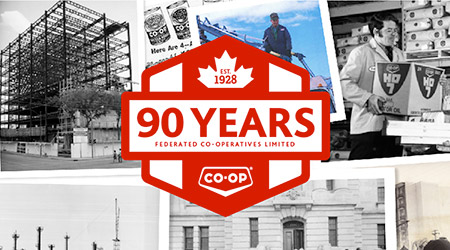 October 15, 2018
From its start sourcing apples, twine and coal, FCL has grown into a multi-billion-dollar co-operative partnering with local Co-ops to provide products and services to consumers.
Corporate
October 12, 2018
FCL's 2017-18 Sustainability Report is now available. The report profiles initiatives across five sustainability pillars.
Sustainability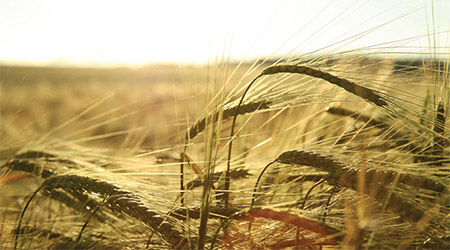 October 9, 2018
The unseasonably wet harvest is causing record-high demands for propane to use in grain drying and delays in service from propane suppliers such as Co-op.
Energy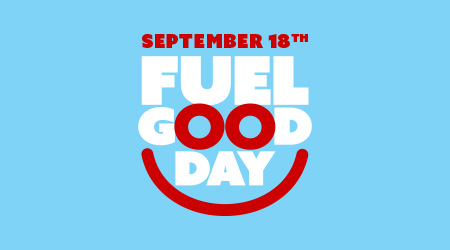 October 2, 2018
More than 180 local organizations and causes across Western Canada are fuelling good after more than $600,000 in donations from Co-op.
Energy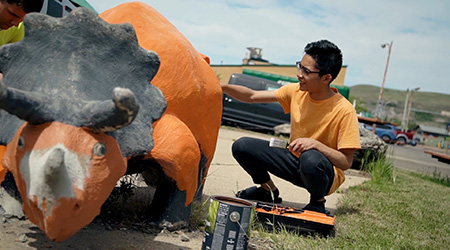 September 27, 2018
Communities in Full Colour helps enhance and beautify communities across Western Canada, including a fresh new look for ancient creatures in the "dinosaur capital of the world."
Home