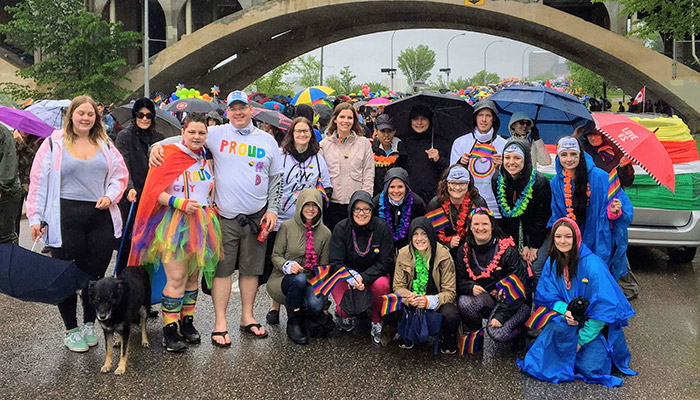 Strategy sets path for diversity and inclusion
September 4, 2019
We continue to make progress on our diversity and inclusion journey. After initial information sessions and survey of employees in 2017, we launched a comprehensive strategy in January 2019. The strategy, titled Connect + Belong + Grow, provides a roadmap of where we're heading and an action plan on how we'll get there.
The strategy outlines a vision to nurture a welcoming environment for all employees, where they are encouraged to share their perspectives and feel valued for their contributions. Through this vision and established structure, we will work to strengthen the effectiveness of leaders and employees in their everyday roles. We plan to connect initiatives to others across the organization, such as sustainability and social responsibility programs, while focusing on how we serve and partner with our communities.
One way we're implementing the strategy is by developing inclusion networks, such as the Women's Inclusion Network. Networks allow employees to connect, learn and develop with colleagues, and they provide us with opportunities to drive innovation and engagement. Indigenous and LGBTQ2S+ information sessions as well as the Pride Parade and Rock Your Roots Walk for Reconciliation in Saskatoon are other examples of learning opportunities we participated in or hosted in the last year.
We remain committed to having a workplace culture that supports a more engaged, high-performing and innovative workforce. As people are the foundation of the organization, this will provide opportunities to develop and grow together – ultimately to achieve the corporate vision of building sustainable communities together.