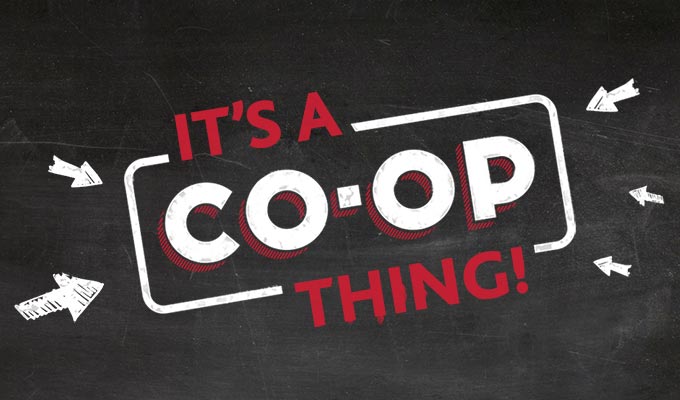 It's a Co-op thing
October 17, 2016
Co-op is a different kind of business, and that's a good thing.
During Co-op Week, Oct. 16 to 22, Federated Co-operatives Limited and the Co-operative Retailing System (CRS) are celebrating the contributions of co-operatives at home and around the world.
Help us celebrate Co-op Week. There are millions of chapters to Co-op's story. You can read some and add your own at co-opstories.ca. Tell us your favourite thing about Co-op for a chance to win one of four Apple 13-inch MacBook Air laptops.
Co-ops in Western Canada have helped build, feed and fuel individuals and communities for decades – for over a century in some communities. Co-ops share profits with their members. Those profits add up to more than $1 million a day back to Co-op members across Western Canada.
What is a co-operative? At its most basic level, it's a group of people forming an organization that serves a common economic, social or cultural need. Co-operatives within the CRS are retail or consumer co-operatives – providing products through Co-op Food Stores, Home Centres, Agro Centres and Convenience Store/Gas Bars. However, co-operatives are businesses that can provide virtually any product or service, including housing and healthcare. As values-based organizations, there is a set of values and principles that guide all co-operatives.