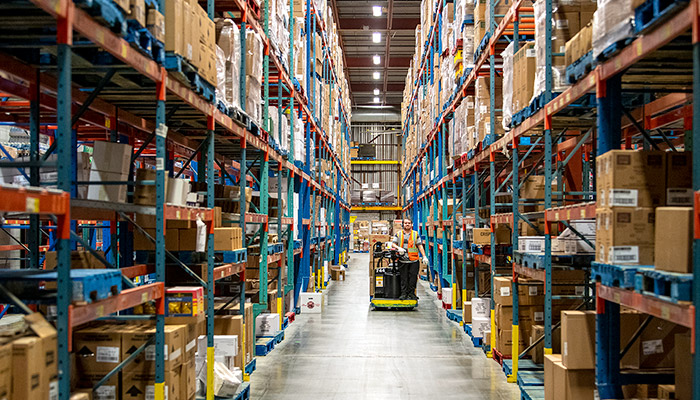 Co-op partnership with Food Centre leads to new sanitizer
April 20, 2020
Co-op's partnership with a Saskatchewan food developer is helping to keep workers safe in the face of COVID-19 by producing thousands of locally made bottles of hand sanitizer.
After demand for hand sanitizer skyrocketed in March, Federated Co-operatives Limited (FCL) faced shortages on industrial sanitizer destined for food and pharmacy warehouse distribution centres, including one in Saskatoon, and other Co-op facilities that are continuing to supply Western Canadian co-ops and communities.
FCL reached out to the Saskatchewan Food Industry Development Centre (Food Centre) in Saskatoon to see if they could pivot their operations and create hand sanitizer for Co-op. FCL had established a partnership with the Food Centre when it invested $500,000 in the Food Centre's expansion project last October.
The Food Centre typically helps local producers develop, manufacture and package food products for market, but they were able to quickly reconfigure their equipment and, working with Black Fox Farm and Distillery, secure the ingredients needed to start producing industrial hand sanitizer.
"The Food Centre is eager to help in any way we can during this pandemic," said Dan Prefontaine, President of the Food Centre. "Our relationship with FCL has provided us with the opportunity to trial and produce hand sanitizers for both Co-op and other local businesses in need."

An initial trial run of 2,800 350-millilitre bottles have already reached FCL drivers and facilities and another 3,000 litres are in production for Saskatchewan businesses facing shortfalls of their own.
The Food Centre partnership is just one example of how quickly Co-op has needed to adapt in order to keep supply Western Canadian communities, including many where the local co-op is one of the main sources for supplies.
FCL's Saskatoon Distribution Centre, which supplies food and pharmacy supplies, has seen an incredible increase in the amount of products handled and shipped. On a normal day, the northend warehouse would handle 172,000 kilograms of products. By mid-March it was handling 381,000 kilograms of products in a day and by the end of March it was handling more than 453,000 kilograms (one milllion pounds) of products a day.