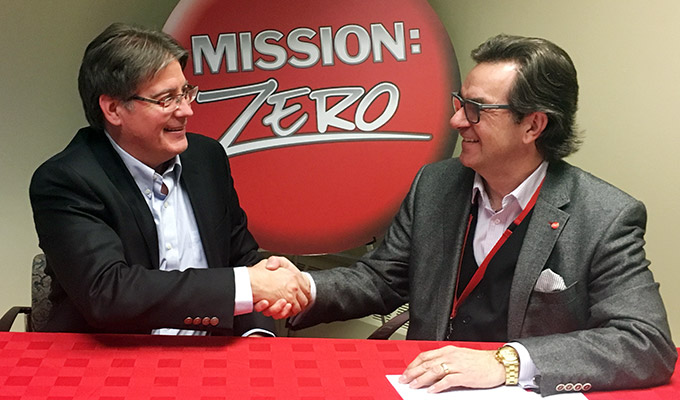 FCL signs safety agreement
December 19, 2016
Federated Co-operatives Limited (FCL) has declared its dedication to workplace safety by signing a three-year strategic agreement with Safe Saskatchewan.
"For FCL, this is a natural progression of what we are trying to do around creating knowledge for the proponents of health and safety in Saskatchewan," said Tom Kishchuk, FCL's Vice-President of Operational Support. "We think the agreement will be a good way to increase our visibility as a leader in health and safety in Saskatchewan. Plus, becoming a representative on the board will help us reach our goal of reducing injures within our organization and beyond."
FCL will help to provide oversight for the strategy that supports the Safe Saskatchewan vision of an injury-free Saskatchewan. FCL will also play a role in the promotion of Mission: Zero.
Gord Moker, the CEO of Safe Saskatchewan, says FCL is contributing to the changing culture in Saskatchewan when it comes to safe and healthy lifestyles.
"With senior representatives on the Safe Saskatchewan Board of Directors, strategic collaborators have created our strategic priority of transforming our culture and positioning injury prevention as a core value," Moker said. "Together, with other strategic collaborators, they lead by example."
FCL was among the inaugural signatories of the Saskatchewan Health & Safety Leadership Charter. In May 2016, general managers from more than 100 retail co-operatives, representing more than 9,500 employees, signed the charter. The Charter aims to shift perceptions on injuries and injury prevention, advocating for health and safe workplaces and communities.