FCL is here for Good
December 2, 2019
Federated Co-operatives Limited (FCL) has proudly called Western Canada home for more than 90 years, and as part of this community, we're invested in making a difference right here at home.
That's why we support local organizations and initiatives that improve the communities where we live, work and play.
From our home base in Saskatoon, we have invested in local initiatives mean a lot to our people:
Saskatchewan Children's Hospital
University of Saskatchewan Edwards School of Business, Co-operative Studies program and sustainable remediation research
Saskatchewan Rush—Co-op Field
We're also investing in all of the communities that we work in throughout the West.
We're building sustainable communities
Investing in community is key to co-operatives, and it's foundational to everything we do at FCL. Our commitment to having a meaningful impact on our communities is reflected in our vision of Building Sustainable Communities Together.
We're putting this vision into practice and building on our commitment to our communities by establishing programs such as Co-op Community Spaces, engaging our employees through local giving programs like the Community Investment Fund, partnering with organizations like the Canadian Red Cross and contributing regularly to local food banks. Through these programs and partnerships, we proudly supported more than 200 local organizations and initiatives in 2019.
Because of these efforts, we've proudly held the Caring Company designation for the past three years. This designation is administered by Imagine Canada to recognize national leaders in community engagement and corporate giving.
Making a difference in our communities is part of our fabric as a co-operative. We're here for you. And we're here for Good.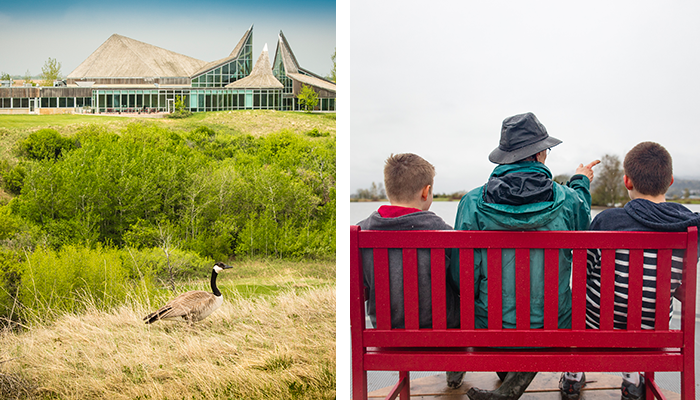 Left: Wanuskewin Heritage Park; Right: Willband Creek Park Viewing Platform, Community Spaces Project