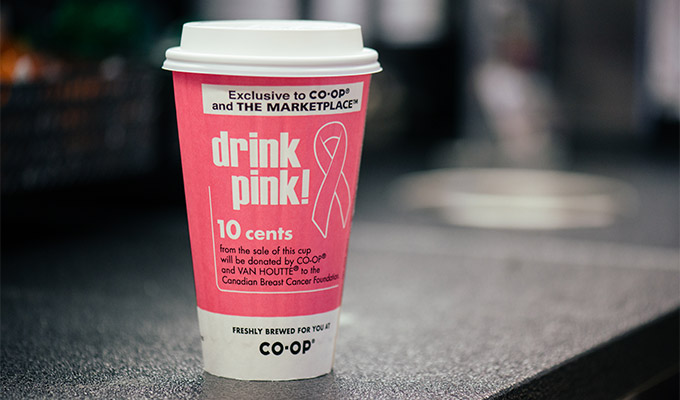 Co-op helps raise funds for breast cancer research
November 7, 2016
The Canadian Breast Cancer Foundation (CBCF) is capping off another successful Breast Cancer Awareness Month.
During the month, the CBCF reached countless Canadians and raised millions of dollars through events like the CIBC Run for the Cure, which was supported by organizations like Co-op and people across Western Canada.
That event, which was held in early October, brought together over 100,000 participants across the country. Together, they raised an estimated $17 million dollars for the cause.
Local action
In Western Canada, more than 200 employees of the Co-operative Retailing System — comprised of Federated Co-operatives Limited (FCL) and independent retail co-ops across Western Canada — participated in the Run for the Cure, raising almost $22,000.
FCL and 10 retail co-ops also pitched in as a provincial sponsor of the event in Alberta, Saskatchewan and Manitoba, where they contributed 17,700 granola bars, 7,550 bananas and 7,550 oranges to help fuel runners.
Throughout the month, the entire CRS promoted awareness through a series of videos in which breast cancer survivors and family members share their experiences with the disease. The initiative was part of Co-op and Van Houtte Coffee Services' annual Drink Pink promotion in which a portion of coffee sales at participating Co-op Gas Bar and Food Store Delis are donated to the CBCF.
Since 2010, the Drink Pink partnership has raised more than $549,000.
All donations collected by the CBCF support innovative research, health education and advocacy programs that aim to reduce the incidence of breast cancer, lower mortality rates and support women and their families. Since 1986, the breast cancer mortality rate has decreased 43 per cent.
Together we are helping the CBCF create a future without breast cancer.