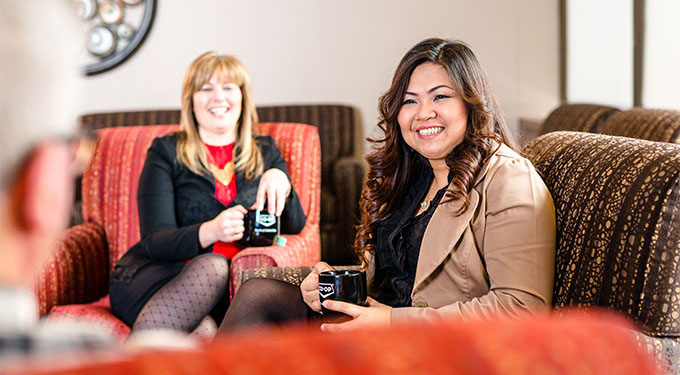 Jaqueline San Jose
Credit Clerk
May 27, 2016
---
Jaqueline San Jose moved to Canada with her family from the Philippines eight years ago. In Saskatoon, Sask., she's found a new home, a warm community and a career in a supportive environment.
What was your first impression of FCL?
When I first came here, I only knew a little bit about FCL. My first impression was, 'It's a big and well-established company and I really want to work there.' There was definitely a fear, because I'm in a different country and that is a challenge for me. Then I was so happy being part of this company because of the professional and good people that surround me.
What do you like about working at FCL?
I came from the leading bank in the Philippines, but I feel like I belong here. There are always potential opportunities given to employees for career advancement. It's nice coming to work when you love the people you're working with. I love what I'm doing. To have that "at home" feeling in a foreign country is definitely a big thing.
Why do you feel at home?
FCL takes care of its employees by providing good benefits and offering training. My manager is very supportive of me and each team member. They value and appreciate the efforts of employees on a day-to-day basis. You can be yourself without being judged and discriminated. They don't want you to feel uncomfortable. Everybody is treated equally.