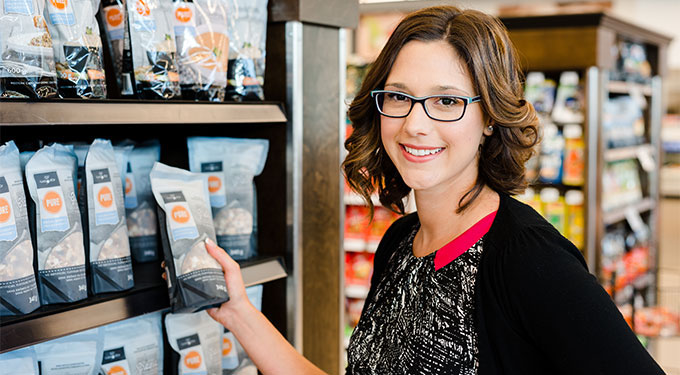 Nena Pidskalny
Store Brands Specialist
May 27, 2016
---
FCL produces hundreds of private-label Co-op food products every year, including a CO-OP® GOLD Poutine Kit in 2016—you can thank Nena Pidskalny.
"We're enabling consumers to make smart shopping decisions by offering a wide range of Co-op products that provide exceptional quality and value," said Nena. "We want to people to come to Co-op because we have new and innovative products you can't get anywhere else."
Product development starts with what Nena calls "the big idea," which comes from studying market analysis and food trends. Nena and other team members then research food manufacturers and work through the details: cost, flavour, size, packaging and marketing. It can take up to a year to see a product move from concept to store shelves.
Before coming to FCL, Nena wasn't fully aware of the variety of products coming out of the organization's Home Office in Saskatoon. It's exciting work for the self-professed foodie, who's rewarded when her visions come to life.
"I was always big into cooking and baking, something I was already passionate about," Nena said. "So doing it at work is fun. I get to be creative and have a team that supports me."