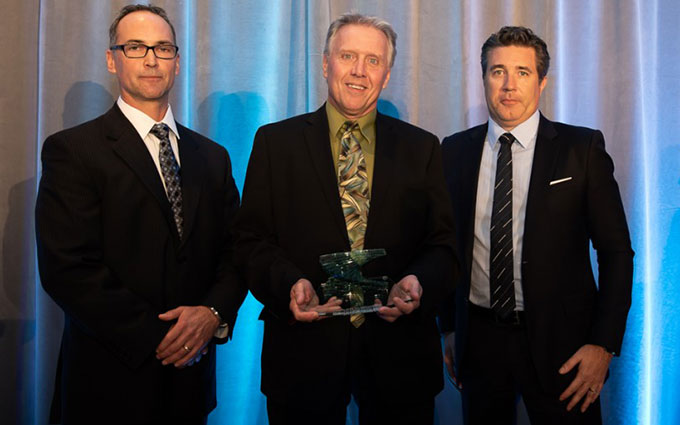 FCL wins Manitoba Business Award for safety program
October 30, 2018
Federated Co-operatives Limited has made significant improvements to its safety record at its Winnipeg Distribution Centre, and the achievement has earned the team an award from the Manitoba Chambers of Commerce.
FCL has been chosen as the winner in the Workers Compensation Board Return to Work Award category.
"We are extremely honoured and proud to receive the Return to Work award, and grateful for the recognition we've received for our efforts," said Jim Burkitt, Regional Logistics Director at the Winnipeg Distribution Centre.
The Winnipeg Distribution Centre, which serves 212 Co-op locations in 132 Manitoba communities, reduced the amount of time lost to injuries by 90 per cent between 2011 and 2017 by improving their safety policies and communication.
In 2016, the Winnipeg Distribution Centre management team worked with the Workers Compensation Board (WCB) to develop a custom Return to Work Program. After supervisors and managers went through WCB Basics and Return to Work Basics training, they held extensive group training sessions with all Winnipeg Distribution Centre employees.
All new employees go through WCB and Return to Work training as part of their onboarding, and awareness of the program is high.
"This was an initiative that required input and participation with Team Members at every level," said Burkitt.
The Manitoba Business Awards recognize businesses and people that contribute to Manitoba's employment and community development, have a successful employee relations department or have seen sustainable growth. Businesses that have overcome unique obstacles are given additional consideration.
See the complete list of winners from the 35th Manitoba Business Awards here.